Nautilus Leverage Deadlift Shrug
Working out with plates is one of the most effective ways to train, which is why plate loaded machines are a staple for facilities. Whether you are looking to build a full strength circuit or round out your offering with specific pieces, Nautilus Leverage® offers the best machines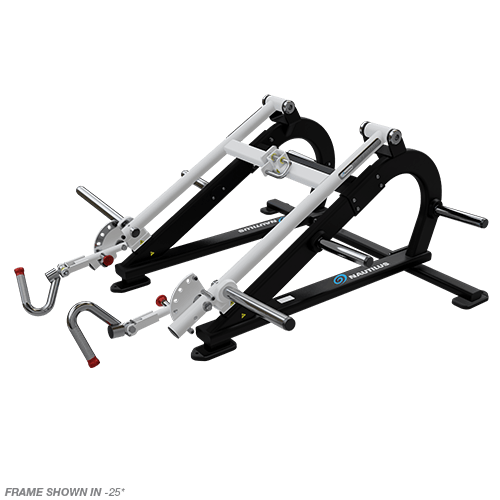 A ONE-OF-A-KIND PLATE LOADED EXPERIENCE
Working out with plates is one of the most effective ways to train, which is why plate loaded machines are a staple for facilities. Whether you are looking to build a full strength circuit or round out your offering with specific pieces, Nautilus Leverage® offers the best machines for plate workouts. Each machine is built strong enough to stand up to full commercial use and is designed to make plate workouts as effective, rewarding and safe as possible.
W: 61 IN (156 CM)
L: 74 IN (188 CM)
H: 31 IN (79 CM)
STACK WEIGHT: N/A
OVERALL WEIGHT: 249 LBS (113 KG)
SHIPPING WEIGHT: 393 LBS (178 KG)
*Frames colors 25, 26, and 60 are available at no cost but longer lead times apply, varies by region.