Nautilus Pull Up/ Dip/ Leg Raise
From Olympic benches which can be customized with or without weight storage to our one-of-a-kind abdominal and back extension benches, we've raised the bar for both aesthetics and function. Our benches and racks flow seamlessly with our other products so you will notice a family look and feel as you position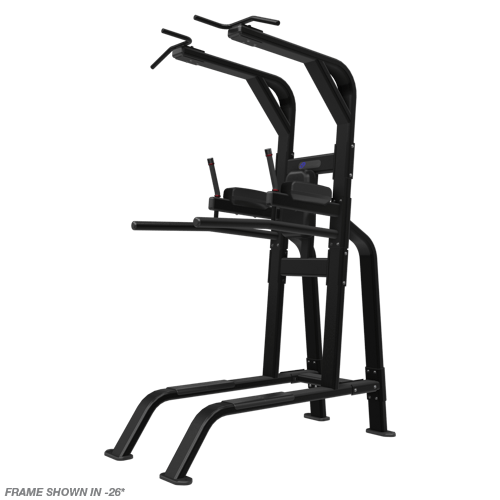 STRENGTH MADE STRONGER.
From Olympic benches which can be customized with or without weight storage to our one-of-a-kind abdominal and back extension benches, we've raised the bar for both aesthetics and function. Our benches and racks flow seamlessly with our other products so you will notice a family look and feel as you position your free weights along side our Inspiration Strength®, Impact® Strength, HumanSport®, Leverage®, Multi-Stations and Plate Loaded lines. Our benches and racks don't just look strong, they exceed industry requirements in all respects.
W: 48 IN (122 CM)
L: 61 IN (155 CM)
H: 90 IN (229 CM)
STACK WEIGHT: NA
OVERALL WEIGHT: 335 LB (152 KG)
SHIPPING WEIGHT: 370 LB (168 KG)
*Frames colors 19, 25, 26, and 60 are available at no cost but longer lead times apply, varies by region.