StrongTek Trigger Point & Massager
StrongTek Trigger Point Massager can be used on the arms, forearms, elbows, legs, calves, neck, and other sore or aching areas. It helps release tension, stress and pain in the muscles by improving natural circulation and reducing inflammation to restore mobility and flexibility.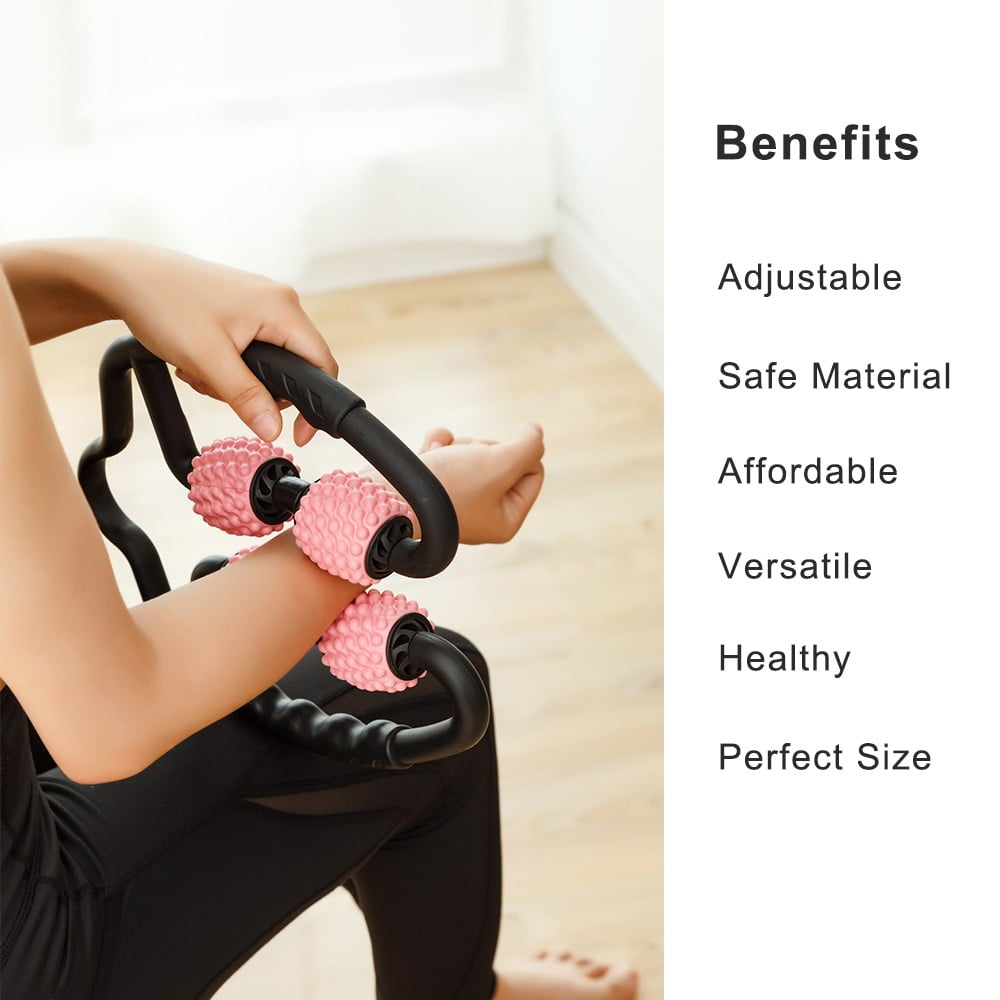 Why do you need a trigger point massager?
When you live an active lifestyle playing sports, enjoy tennis or golf, working out or weightlifting, or just staying on the go your muscles can get tired, sore, and start to slow you down if you're tense and tight.
"Bought as a gift for my husband, he loves it and uses it for forearms, legs & feet. He is a massage therapist and was impressed by how well it works for his forearms. It's sturdy, well built and works great! We love it!"
--- Rachael W
Full body deep tissue and myofascial massager
RELEASE TENSION, TIGHT MUSCLES, AND SORENESS
StrongTek Trigger Point Massager is ergonomically designed  with dual texturing rolling massage points and can be used to massage multiple areas all over the body.It can help reduce inflammation, stimulate natural blood flow and circulation, and reduce muscle tension.
This is the best personal massage roller for who suffer from Lateral Epicondylitis, Medial Epicondylitis, or Tendonitis.